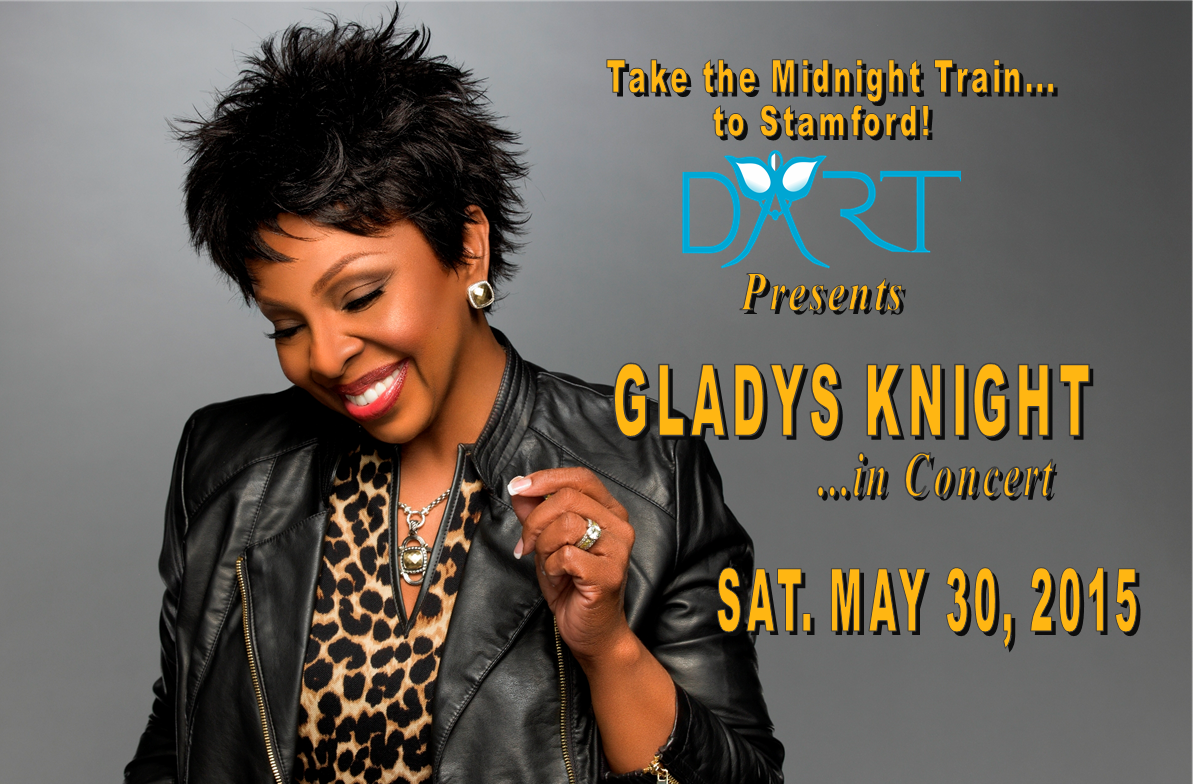 On Saturday, May 30, 2015 stars and musicians converged at the Palace Theater in Stamford, Connecticut for Dana's Angels Research Trust's annual gala benefit concert. The evening opened with a beautiful video presenting the challenges of Julia Kain, 15 years-old, and her spiritual battle against Niemann-Pick type C disease. In a touching moment, young Julia and her family received a standing ovation from the more than 1,000 members of the audience. Today Show co-host, Kathie Lee Gifford, with her husband, football Hall of Fame legend Frank Gifford, returned for their tenth year as hosts of the night.
Dr. Gregory P. Crawford, Dean of the College of Science at the University of Notre Dame was honored with DART's Guardian Angel Award. Dr. Crawford's efforts for Niemann-Pick type C disease include riding his bicycle over 11,000 miles to help raise funds for Niemann-Pick type C disease research. Dr. Crawford's award was presented for DART by Cindy Parseghian, daughter-in-law of famed Notre Dame football coach Ara Parseghian, and President of the Ara Parseghian Medical Research Foundation. Ms. Parseghian tragically lost three children to Niemann-Pick type C disease, but their foundation continues its great research efforts. The awards portion of Saturday's gala evening concluded with WCBS-FM's Scott Shannon introducing Gladys Knight.
Following the awards, guests were treated to an electrifying concert by the "Empress of Soul", Gladys Knight and wonderfully talented group of musicians and singers that brought the Palace Theatre crowd to their feet. Ms. Knight sang an unforgettable collection of hits including Got to Use My Imagination, Help Me Make It Through The Night, If I Were Your Woman, The Way We Were, Heard It Through The Grapevine, Neither One of Us and Midnight Train to Georgia. Ms. Knight closed the show with a beautiful and powerful worship medley.
The evening began with a gala reception where people mingled enjoying cocktails, hors d'ouevres and a food from the world famous New York City Italian restaurant Rao's and Dinosaur Barbeque. Guests also participated in a silent auction, and an exciting live auction featuring one-of-a-kind luxury items. One of the fabulous auction items, a set visit to the hit television series MODERN FAMILY went for $7,500. Also included in the auction was dinner at Rao's, hosted by real-life "French Connection" detective Sonny Grosso himself, which went for a total of $22,000 – one bidder paying $12,000 together with a separate dinner offered generously by the Giffords at their home, and one for $10,000. Dana's Angels Research Trust raised over $300,000 benefiting the medical research to find a cure or treatment for Niemann-Pick type C disease, a disease that affects children and is at present incurable. Each year celebrity guests attend the event, which has raised over $3,800,000 dollars to date.
Sponsors of this year's event included Titan Advisors, Shipman and Goodwin LLP, Wells Fargo Advisors, the Gifford Family, and others.