Get your DART Gala tickets now!
Don't miss out on the chance to bid on these great opportunities of  lifetime!
LIVE ITEMS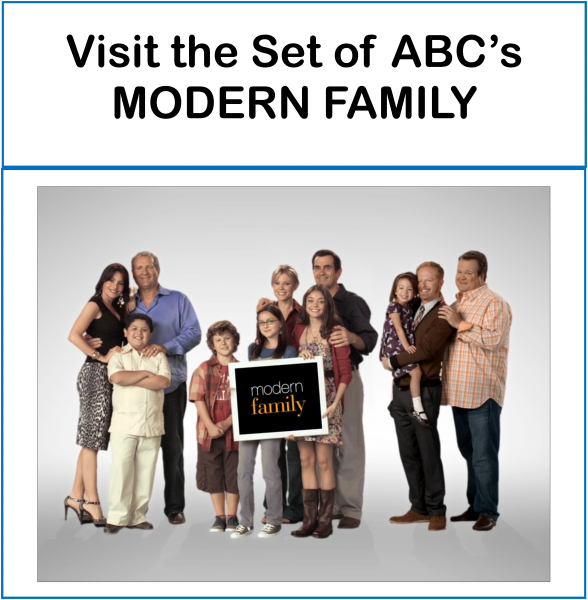 MODERN FAMILY: A visit for 4 to see a day of filming in Los Angeles of one of the most popular television series of all time!
——————–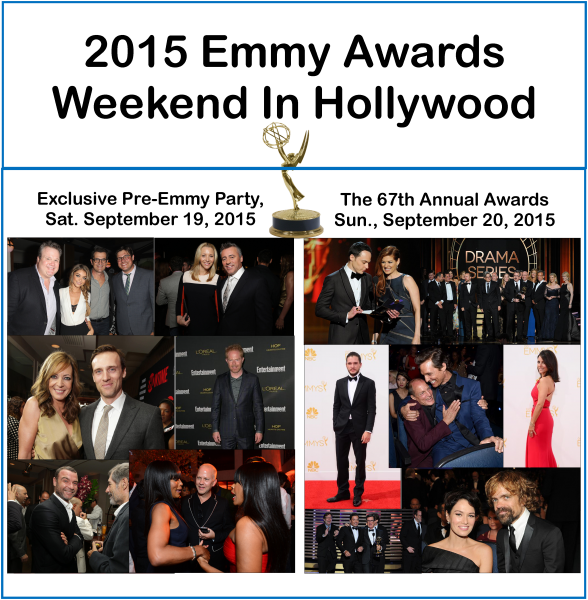 The Emmy Awards:  Tickets for 2 adults to attend two Emmy Award events in Los Angeles; An exclusive pre-Emmy, Nominee party on Saturday evening, September 19, 2015 and; the next night on Sunday, September 20, 2015, attend this year's 67th Annual Emmy Awards (Black Tie) hosted by Andy Samberg.
——————–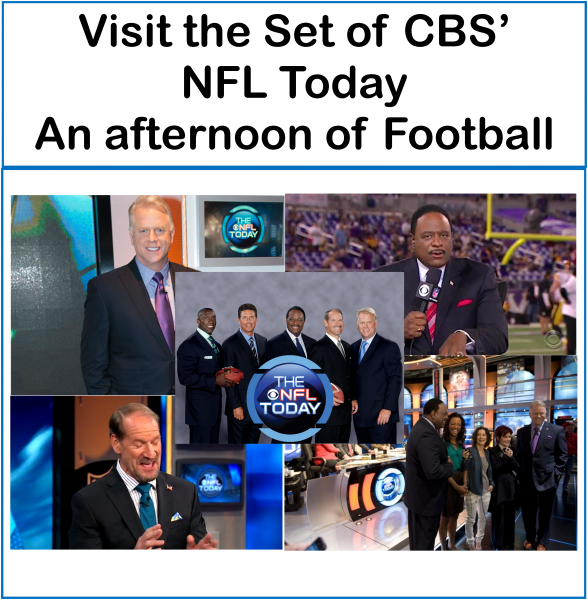 THE NFL TODAY:  The winner and three guests will visit the set of CBS Sports' live "NFL Today" program on a Sunday and meet some of the hosts, during the 2015 NFL football season.
——————–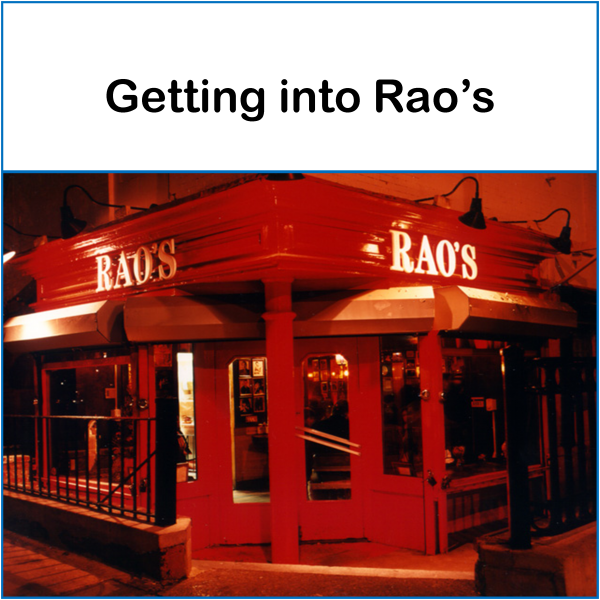 RAO's:  Table rights for 6 at Rao's famous Italian restaurant in NYC with "French Connection" detective Sonny Grosso and his guest on a Monday night to be mutually agreed upon. Dinner and drinks not included. 
SUPER-SILENT ITEMS
YANKEES VS RED SOX!  Watch the rivalry continue from these awesome seats. Four tickets in the Legends Section 15B, directly behind the Yankee, first base dugout; Row 6, Seats 3-6, on Thursday, August 6, 2015.  Game time 7:05 PM.
BEAUTIFUL JEWELS.  Beautiful and sophisticated, 18K Rose Gold, Champagne Diamond Black Huggies style earrings from Manfredi Jewels.
RI BEACH HOUSE.  Enjoy a fabulous week at one of Rhode Island's best-kept secrets.  Weekapaug, RI is a small, beach community so well preserved in time; it looks almost like it did in the late 19th century.  This four bedroom, four and a half bath home is perfect for a family trip or a couple's vacation.  The newly renovated Weekapaug Inn is within walking/biking distance and has a wonderful restaurant.  Weekapaug, with its amazing views, is home to two private beaches, tennis courts, and yacht club.  Enjoy a delicious seafood dinner at The Breachway Grill in scenic Charlestown, RI with a $200 gift card.  Take in a Sunday drive around the beautiful coast of RI with a $250 Shell Gas card to keep you going!
STRATTON, VT SKI WEEK.  Ski Stratton, VT while staying in this wonderful newly renovated Mountain Top ski on ski off, 3 bedroom, 2 bath home that sleeps 7 to 8 or sit back and enjoy the views of the mountain from this home. Just a three minute walk to town.  Home includes a washer, dryer and fireplace.  Fill up your car and go with a $250 Shell Gas card!
TODAY SHOW SET VISIT.  Be a VIP guest of Kathie Lee Gifford for a visit for 2 to the set of the 4th hour of the "Today Show" with Kathie Lee and Hoda.  At home, enjoy two of Kathie Lee's "Gifft" wines while reading her latest book, "Good Gifts".  Both wine bottles and book are signed by Kathie Lee!
WEEKEND IN MANHATTAN.  Enjoy a Weekend Stay for Two in Manhattan with a two-night stay at the Penn Club of New York, includes breakfast for two in the Grill Room.  After a day on the town, spend a relaxing night at the famous restaurant Beaumarchais in the heart of the Meatpacking District.  Beaumarchais brings the ultimate dining experience with exquisitely executed French cuisine.  Enjoy the exciting ambiance and unforgettable dining experience with a $200 dinner for two voucher.
SILENT AUCTION ITEMS
ODELL BECKHAM, JR., NY GIANT SENSATION.  Signed helmet by NY Giant wide receiver/superstar, Odell Beckham, Jr.  Includes a letter of authenticity.
RASHAD JENNINGS, NY GIANT RUNNING BACK.  Signed football by NY Giant running back, #23 Rashad Jennings. Includes a letter of authenticity.
NOTRE DAME/USC FOOTBALL.  Four football tickets for Notre Dame vs USC, October 17, 2015 at Notre Dame.
STANWICH COUNTRY CLUB.  One round of golf for a foursome at the Stanwich Club.  Caddy or cart included.  Expires May 2016.
WINGED FOOT COUNTRY CLUB.  Foursome at Winged Foot Golf Club in Mamaroneck, NY home of the 2020 US Open. Three players will join Winged Foot member, Matt Hultquist, for lunch, drinks, and 18 holes on the West Course (Golf Digest #8-ranked), caddie fees included.
PERFECT HIT.  Signed bat by former New York Yankee perfect game pitcher, David Cone.  Certificate of authenticity included.
"THE PERFECT GAME."  Signed Yankee print, "The Perfect Game" from the October, 1956 game by Don Larson.  Certificate of authenticity included.
TRANQUILITY.  Relax and rejuvenate at the Tranquility Mind & Body Wellness Spa in Milford with a $300 gift card.
BECKER SALON LUXURY BEAUTY PACKAGE.  Head-to-toe beauty treatments for you and a friend at the luxury Becker Salon on Greenwich Avenue.  Experience their signature blow out and conditioning treatment, manicure and pedicure, skin rejuvenation and mini massage.  Enjoy brunch on their exclusive rooftop and bring home a special gift.
SAKS FIFTH AVENUE.  Saks Fifth Avenue, Greenwich welcomes you and five friends to enjoy an exclusive event with their beauty specialists.  Experience a master class in the latest skincare makeup and be treated to champagne, wine and light bites.
SELECT WINES. Enjoy a case of select wines; 6 bottles of Feudi di San Gregorio "Serpico" 2002 and 6 bottles of Numanthia 2005
ITALIAN VINEYARD.  A collection of fine wines direct from Tuscan vineyard Francelli Saraceni.
AVON CALLING.  Enjoy the beauty care collection of Avon products.
GO FIGURE.  Enjoy 10 Barre classes at any of the following studios; Greenwich, Darien, New Canaan, Rye, Armonk and Palm Beach.
CHELSEA PIERS, CT.  Enjoy a three month family membership plus 4 Junior Passports – access to all drop ins.
TOTE BAG & SILPADA BRACELET.  Hand-made one of a kind tote bag and Silpada "retired" sterling silver Cha Cha bracelet.
TORY BURCH.  Aqua Blue Leather Tory Burch handbag.
BROOKS BROTHERS.  Look sharp in a tailored suit from the Brooks Brothers 1818 Suit collection valued up to $1300, plus a $130 gift card for accessories.
MARGARITA PARTY.  Create your very own margarita party with three 750ml bottles of tequilas; Don Julio Blanco, Peligroso Cinnamon and Deleon Reposado, 750ml bottle of Grand Marnier Raspberry Peach, 1 Soundview Millworks cutting board, 4 margarita glasses, rimmer with salt, Boston shaker, citrus squeezer, muddler, 2 bottles of tequila mix and limes.
                           AND MORE….