Exciting and heartfelt performance wows the crowd!
Florence Henderson and Ara Parseghian remembered!
Parseghian Family and Ara Parseghian Medical Research Foundation honored!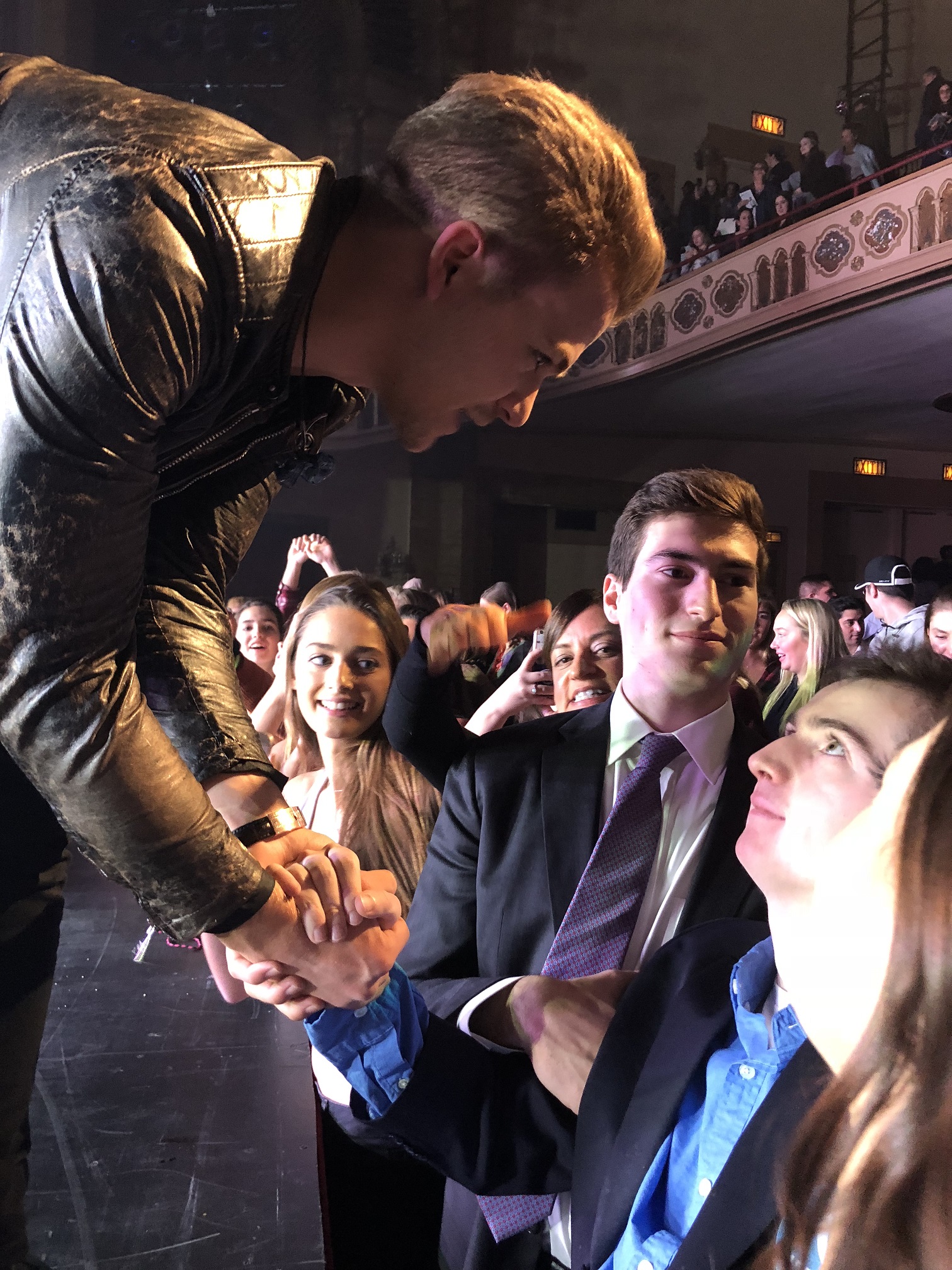 SEE MORE PHOTOS ON FACEBOOK HERE!
On Saturday, November 11, 2017 stars, athletes and musicians converged at the Palace Theater in Stamford, Connecticut for Dana's Angels Research Trust's annual gala benefit concert.  Sports journalists and Greenwich residents Hannah Storm and Dan Hicks opened the program as the hosts for the night. Andrea and Phil Marella, founding trustees of DART, began with a tribute to veterans with the event falling on Veteran's Day, and then remembered their dear friend Florence Henderson, who passed away only a couple of weeks after hosting DART's 2016 benefit concert, and the legendary former head football coach at Notre Dame, Ara Parseghian, whose family and foundation, the Ara Parseghian Medical Research Foundation were honored for their incomparable efforts to find a cure for NPC.  Cindy and Michael Parseghian attended to accept DART's Guardian Angel Award.
Following the awards, guests were treated to an energized performance by the multi-talented Country Music superstar Hunter Hayes.  To see the audience, especially Hunter's younger fans, crowding the stage was electrifying.  Hunter sang all of his fan favorite, chart-topping hits; WANTED, I WANT CRAZY, INVISIBLE, STORM WARNING, SOMEBODY'S HEARTBREAK and many other great songs showing off his incredible talent.  Repeatedly Hunter commented how honored he was to be performing to help DART and the Marella family fight for a cure.
The evening began with a gala reception and silent auction  where people enjoyed cocktails, hors d'ouevres and food from the world famous New York City Italian restaurant Rao's and Dinosaur Barbecue.  There was an exciting live auction featuring one-of-a-kind luxury items. One of the fabulous auction items, two tickets to the 2018 Grammy Awards, in New York City for the first time in 15 years, sold for $14,000.  Also included in the auction was dinner at Rao's, hosted by real-life "French Connection" detective Sonny Grosso himself, floor seats to a NY Knicks game and tickets to the 2018 Emmy Awards show and the Governor's Ball in Los Angeles.  Dana's Angels Research Trust raised over $325,000 benefiting the medical research to find a cure or treatment for Niemann-Pick type C disease, a disease that affects children and is at present incurable. Each year celebrity guests attend the event, which has raised $4.5 million to date.
Sponsors of this year's event included Sucampo Pharmaceuticals,  Shipman and Goodwin LLP, Wells Fargo Advisors, and others.