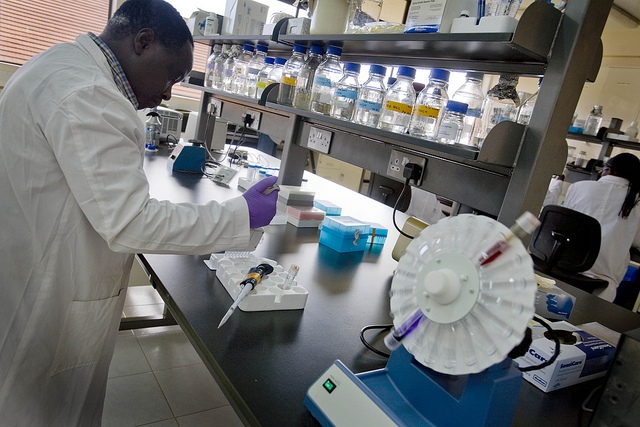 Azafaros B.V. announced in January 2023 that it Investigational New Drug (IND) clearance from the United States Food and Drug Administration (FDA) to conduct a clinical Phase 2 trial for its lead asset, AZ-3102, for the treatment of GM2 gangliosidosis (GM2) and Niemann-Pick disease type C (NP-C). In addition to the IND clearance, the FDA has granted Fast Track Designation for the investigation of AZ-3102 for GM1 and GM2 gangliosidoses and NP-C. Fast Track is a process designed to facilitate the development and expedite the review of drugs to treat serious conditions and fill an unmet medical need.
Azafaros's RAINBOW Phase 2 trial is a multinational, double-blind, placebo-controlled, parallel-group trial investigating the safety, tolerability, and pharmacokinetics of a once-daily oral administration of AZ-3102 for 12 weeks in GM2 and NP-C patients between 12 and 20 years of age. The study is being conducted in the U.S. as well as in other countries. The pharmacodynamics and the impact of AZ-3102 on potential disease biomarkers will also be measured during the trial. Professor Marc C. Patterson, MD, Professor of Neurology, Pediatrics, and Medical Genetics in the division of child neurology at the Mayo Clinic in Rochester, Minnesota, is the principal investigator for the U.S. part of the study.
"GM2 gangliosidosis and Niemann-Pick disease type C are debilitating, life-shortening diseases with devastating impact on patients and their families, and there is an urgent need for new therapeutic options. AZ-3102 has unique characteristics that confer the potential to be an effective therapeutic innovation for these patients," said Professor Patterson.
Stefano Portolano, MD, Chief Executive Officer of Azafaros, added: "The IND clearance and Fast Track Designation highlight AZ-3102's potential and demonstrate the ability of the Azafaros team to achieve our ambitious goals. We look forward to an exciting year ahead as we expect to progress further with our Phase 2 and start our Phase 3 pivotal studies, two important milestones on our mission to bring novel treatment options to patients living with severe rare genetic diseases."