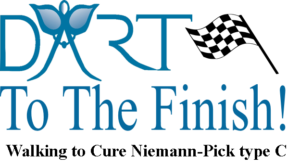 Charity Walk at Tod's Point (Greenwich Point Park)
Open to all – Greenwich Residents and Non-Residents
Old Greenwich, CT
Saturday, October 6, 2018
Sorry, no dogs allowed at Tod's Point by the Town of Greenwich at this time of year.
Sign-in opens at 8:00 AM at the Clam Bake picnic area.
Walk starts at 9:00 AM.
Gather your friends and family and join us for an invigorating walk around beautiful Tod's Point in Old Greenwich, and help us raise much needed funds to find a cure for Niemann-Pick type C disease.
PRIZES
FOR THE CATEGORY REGISTRANT WHO RAISES THE MOST DONATIONS
INDIVIDUAL ADULT:
*ONE-YEAR FAMILY MEMBERSHIP TO THE YMCA
YOUTH – 11–21 YEARS OLD:
*RUNNING SHOES FROM THREADS & TREADS
*$50 GIFT CARD TO RINALDI'S
*$50 GIFT CARD TO CHICKEN JOE'S
CHILD – UP TO 10 YEARS OLD
*PARTY (UP TO 30 GUESTS) AT YMCA WITH USE OF OLYMPIC POOL
Our Generous Sponsors: